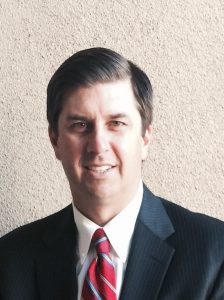 THE PITCH (7th EDITION) – "The Obstacle is the Way"
During my 16 year sales and sales management career, I have always tried to read as many motivational, best-practice and leadership books as possible and have spoke to such books as "Good to Great" https://en.wikipedia.org/wiki/Good_to_Great in previous editions of "THE PITCH".
Recently I've finished reading "The Obstacle is the Way" https://en.wikipedia.org/wiki/The_Obstacle_Is_the_Way by Ryan Holiday https://en.wikipedia.org/wiki/Ryan_Holiday and highly recommend this read to any of my sales contemporaries.
Some of the names that appear in the book are U.S. Grant, Edison, Margaret Thatcher, Amelia Earhart, Eisenhower, Roosevelt, Steve Jobs and James Stockdale.  These historical leaders are people throughout history that faced unimaginable horrors, imprisonment, war and illness.  I am not saying as sales professionals we face these same obstacles, but on a day to day basis we face day to day frustrations!  In my opinion, the frustrations we face are driven by the unpredictability we all face in our sales markets. This market unpredictability impacts our sales results, creates pricing competitiveness, challenges our business relationships we have worked hard over our careers to build and makes delivering value and solutions to our customers as important as ever.
A successful sales professional has to expect the unpredictability and the obstacles they create for us.  A successful sales professional has to embrace these obstacles as opportunities to test ourselves and try new strategies.  Let's all ask ourselves these questions.
During the last 12 months, have I tried something new to help myself or my team succeed?
Do you believe your competition has tried something new to help create new opportunity or drive results?
So What's the Pitch?
We have the choice on how we respond not only to an "unpredictable" marketplace but to how we respond to competitor actions.  Are you confident you can find opportunity in your next obstacle?  Finally, can you deliver your best practices, "what makes you successful" on a day to day basis, ultimately resulting in overcoming the obstacles our competitors create?
Happy Selling-