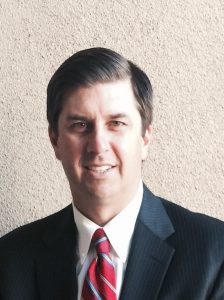 Just recently and for the second time this year, I listened to a speaker reference "The Stockdale Paradox" as part of their presentation.  I first learned of "The Stockdale Paradox" when reading the book "Good to Great" by Jim Collins.  "Good to Great" is a management book that aims to describe how companies transition from being average companies to great companies and how companies can fail to make the transition.  I am convinced it is a must read for all sales professionals.
Jim Collins writes about "The Stockdale Paradox" in chapter 4 titled "Confront the Brutal Facts (Yet Never Lose Faith).  "The Stockdale Paradox" refers to Admiral Jim Stockdale, who was the highest ranking US military officer in the "Hanoi Hilton" prisoner-of-war camp during the height of the Vietnam War.  During his eight years as a prisoner Stockdale lived out the war without any prisoner rights and with no certainty he would survive to see his family again.
In an interview with Collins, Stockdale taught Collins, is not the presence or absence of difficulty, but how they deal with the inevitable difficulties of life.  "The Stockdale Paradox" is this, (you must retain faith that you will prevail in the end, regardless of difficulties AND at the same time confront the most brutal facts of your current reality, whatever they might be).
"The Stockdale Paradox" is always front of mind during my busiest sales seasons! During our most challenging sales moments we must have faith that we are going to succeed but at the same time confront the most brutal facts of our current reality. During our busiest sales seasons obstacles and challenges we have too overcome to make a sale or win a piece of business become intensified!  They be one or even all of the below.
1.  Irrational pricing by our competitors.
2.  Distribution channel changes.
3.  Product Innovation.
4.  Turnover at the decision making level.
5.  Changes to industry rules, laws or regulations.
How do we overcome these potential obstacles?  The book "Good to Great"  explains the good-to-great leaders are able to strip away so much noise and clutter and just focus on a few actions that would have the greatest impact!
So during our upcoming busy seasons I know I'll be challenging myself to stick to 2-3 actions/strategies that I believe will lead to breakthrough results and at the same time do my best to strip away any noise or clutter.
Happy Selling