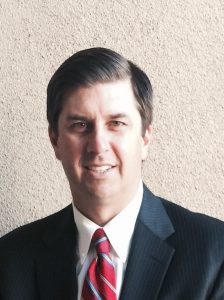 For the entire 16 years of my professional sales career I've been fortunate enough to have spent all my time as a member of or as a leader of a sales team.  Throughout my career there has been a specific sales strategy I believe is overused.  The sales strategy I am referring to is the strategy of thinking "Outside the Box".
In a profession where only a 10 percent close ratio results in consistent sales success shouldn't we be placing most of our efforts on getting better "Inside the Box"?  I define "Inside the Box" as the basics, the fundamentals that define us as sales professionals.  So what are the fundamentals we find "Inside the Box"?  They are work ethic, discipline, responsiveness, the ability to build professional relationships and the ability to establish accountability inside those relationships.
I want to share two examples of where I witnessed two hall of fame athletes demonstrate their commitment to being the best they could be "Inside the Box".  I believe it's only fair to list by their level of fame.
First is Tom Watson.  Watson played in his 43rd and final Masters this year.  What you may not know is he played his very first Masters in 1970 while playing as an amateur at Stanford.  In a CBS Masters special during this year's tournament Watson describes one of his most exciting Masters moments as getting to meet Arnold Palmer and getting to ask his idol what it takes to be successful on the PGA Tour?  I loved the answer.  Palmer told him the recipe to success was easy, all he had to do "was work harder than everyone else out on tour".  So a an eight time major champion and owner of the career grand slam was driven by the very basic, very "Inside the Box" strategy of working harder than his competition!
Second is Bobby Hurley.  Hurley completed one of the most storied college basketball careers ever.  Hurley was an all-American, back to back NCAA champion and the all time NCAA career assist leader.  During the ESPN E60 Hurley, Coach K describes Hurley as "the hardest working kid he's ever meet".  Jalen Rose describes Hurley as "the best point guard in the history of Duke basketball".  Hurley set a goal for himself in the 1st grade to play in the NBA.  After graduating Duke he was a lottery pick drafted by the Sacremento Kings. Hurley achieved his dream and overcame the obstacle of only standing 6 feet tall and weighing only 160 pounds. Grant Hill believes Hurley's success was driven from "Bobby being better at the fundamentals than anyone else he's ever played with"!  For Hurley success was always rooted in the fundamentals.
I know I'll never win a major or play on the PGA Tour.  I also know I'll never be a lottery pick or play in the NBA.  So what's next for me?  It's working to be better "Inside the Box". Maybe we can define success as closing 1 out of every 10 request for proposals or maybe we can define it as getting a face to face meeting with 1 out of every 10 prospecting calls.  Either way I am convinced being great "Inside the Box"  will result in very consistent and very successful sales career.
Happy Selling-